LifeDancing
Mastering Life's Movement
"Life is the dance. You are the dancer."
Become the Master of Your Life's Movement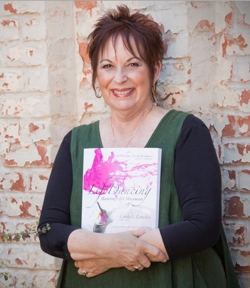 Linda L. Lawless, LMFT, LMHC, a professional in the mental health field for 30+ years, pursues her personal mission to mainstream mental health, remove the stigma of mental illness, and provide tools for wellness using self- directed wellbeing. Her book
LifeDancing
- Mastering Life's Movement, along with its companion Master Class and Journal, provides a set of tools and way of living that creates and supports optimal well-being. She practices in Benicia, California, and works and plays aboard her yacht,
LifeDancing
in Vallejo, California.
LifeDancing
, will always be a work in progress as we learn almost daily, more and more about what it takes to be a healthy, happy human being. Linda's knowledge and experience covers the spectrum of mental health from healing old traumatic wounds to helping clients individuate into their full potential. She invites you to discover what makes you unique, design a life of your choosing, and use the tools offered here to make it so.
Won't you not only join in, but lead, your own dance of life?
Subscribe to the LifeDancing Newsletter here: