LifeDancing
Mastering Life's Movement
"Life is the dance. You are the dancer."
Companion Books to
LifeDancing
I've created two companion books to enhance your
LifeDancing
experience.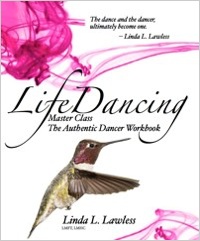 First is
LifeDancing
Master Class
.
Master Class
(14.4 MB)
Mastering the Dance of Life, like any new skill, requires frequent practice. Your Master Class companion contains assessments and exercises that enhance and deepen your LifeDance experience. These exercises and assessments guide you to a higher level of mastery of your Dance of Life.
Master Class is designed to move your authentic dancer to action. In the book, you learn how to identify and develop your authentic dancer, know your center, and find the courage to honor your dreams. Master Class supports you in this challenge. Every LifeDancer must create her own lifestyle practice. As your LifeDance unfolds, ideally, you become more open to joy, love and compassion, within and without. Hopefully, your joy will call to you daily, inspiring you to express your unique gifts.
- You'll see in
LifeDancing
numerous references to MasterClass so it is important to download, maybe even print it out, so you can have a smooth process as you do the
LifeDancing
work. There are assessments in there that are important for you to complete to assess where you stand today so you can see progress as you "dance" toward your goals.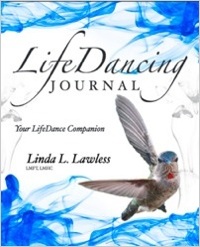 Second is the
Journal
Journal
(3.4 MB)
- Many of you may already have a hardcopy journal or a digital one you are currently using. If you can adapt it to
LifeDancing
categories that's great. If not, you may want to print out the Journal and put it into a 3-ring binder for easy use. FYI there is research to support the value of physically writing things down rather typing them digitally or even recording your thoughts in an audio file. This is your choice to make and the Journal is there in case you choose to use it.
Both files are in a PDF format. If you don't have the free software to open a PDF go to
https://get.adobe.com/reader/
and download the Adobe PDF Reader for your computer. I've also given you the file size for each download in case that is important for you.
If you feel tempted to pass either of these file to others, go for it, but they are pretty useless without the book
LifeDancing
- Mastering Life's Movement.
Enjoy Linda
Subscribe to the LifeDancing Newsletter here: